I Declare a Thumb War (2020)
2K video, 5 minutes, looped

I Declare a Thumb War is a re-enactment of a propaganda photograph found on an official military webpage. The image, which depicts a soldier playing a friendly 'thumb war' game with a child, appears in different versions throughout the internet; all uploaded by official military sources. The work re-stages this absurd motif - imagining it as a veteran's trauma. Shot within a business that sells sand in Europe, the work attempts to satirise Hollywood orientalism and subvert the language of contemporary war cinema. This repetitive act, with its absence of violence and facts, questions the ideology of endless conflict.

Cinematography: Christiaan van Leeuwen & Andreas Drosdz
Production Design: Marcus van Binsbergen
Sound Design: Filip Degernäs
Titles: Stefanie Vogl
Supported by: Creative Scotland & Mondriaan Fonds



Screenings / Exhibitions

2021,

2SSFF,

Izmir, Turkey

2021, Kinolikbez, Saint-Petersburg, Russia

2021, Nederlands Fotomuseum, Rotterdam, Netherlands

2021, Art Rotterdam, Netherlands

2020, Videotheek, Galerie de Jaloezie, Rotterdam

2020, Vrij Paleis, Amsterdam, Netherlands

2020, EMAF, Osnabrück, Germany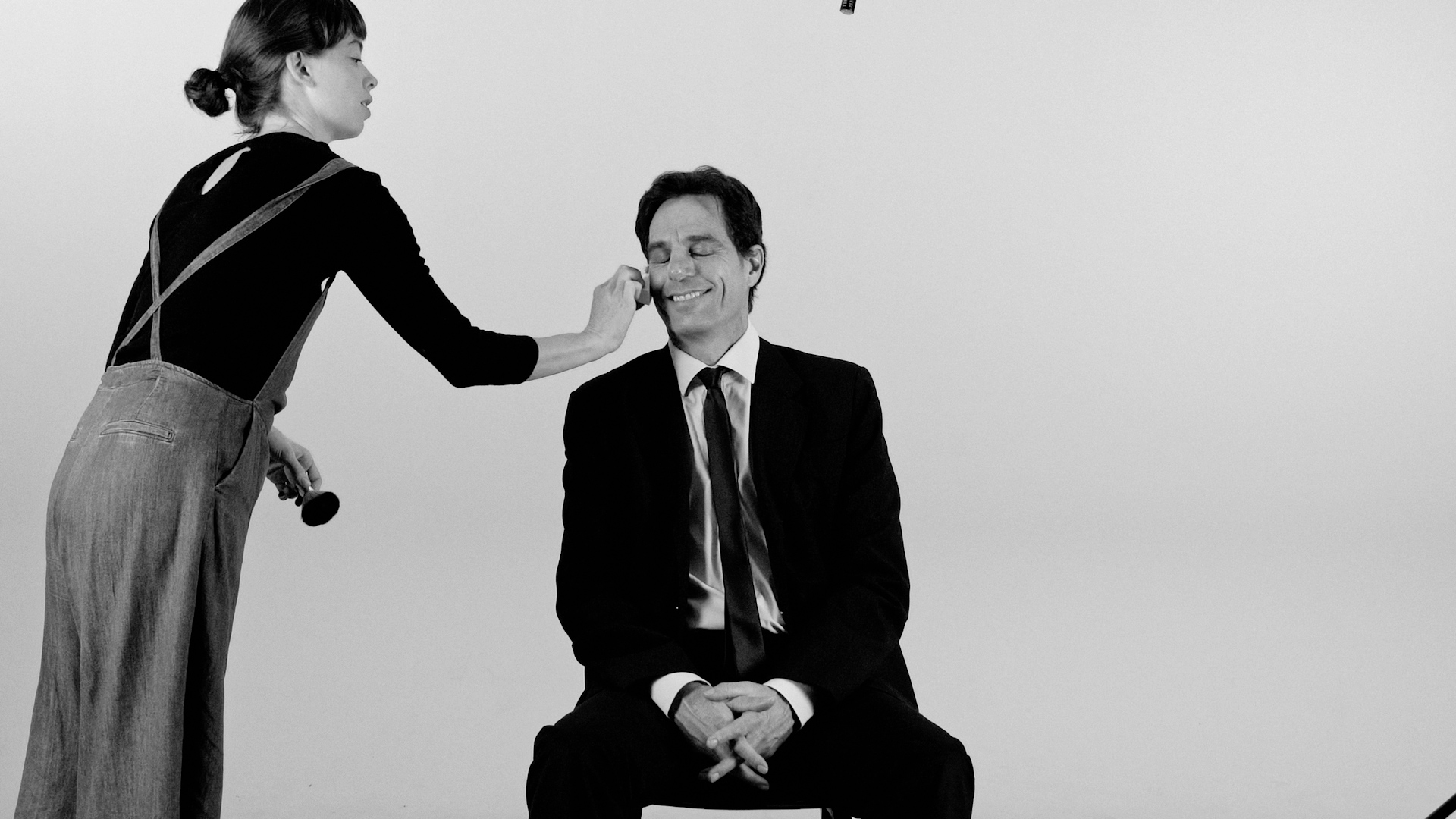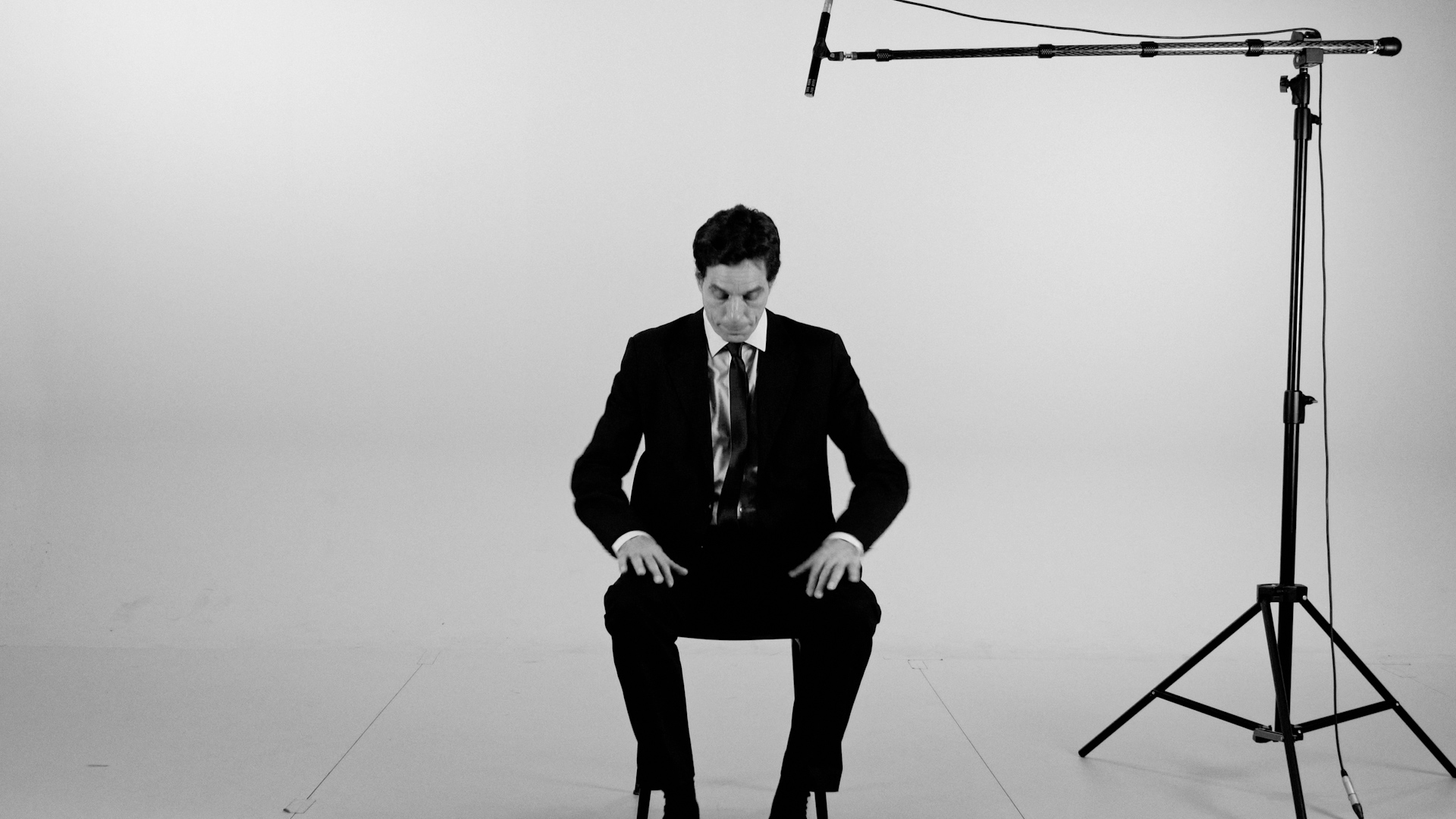 Divided Together
(2018)
HD video, 4 minutes, looped
"Political language is designed to make lies sound truthful and murder respectable, and to give an appearance of solidity to pure wind. " ― George Orwell, Politics and the English Language (1946)
Divided Together portrays the leader of an ambiguous government whilst he has an awkward and leering interaction with a make-up artist who is preparing him for his televised address to a newly-invaded country. The work attempts to deconstruct the spectacle of the political arena to question how power plays out on a micro and macro level. Utilising black and white to avoid the ideological associations of colour and subtitles in a language that's been dead for 2000 years the address creates an uncanny discomfort. If politicians are actors is the obscene their mise-en-scène?
Writers: Ewan Macbeth & Tom Roberts
Camera: Zhibin Qin
Editing: Lotte Louise de Jong
Sound Design: Salvador Miranda
Titles: Andreas Drosdz
Supported by EYE Filmmuseum Research Labs, 2018
Screening / Exhibitions

2020, Art Rotterdam, The Netherlands
2019, Faraway Lands, Caraboo Projects, Bristol
2019, Miasma, NeverLand Cinema, Rotterdam
2018, Research Labs, EYE Filmmuseum, Amsterdam

Mass Production
(2016)
HD video, 4-channels, 15 minutes, looped
Mass Production is a video installation that shows four perspectives of a newspaper printing press, shot in unbroken long takes. Filmed within Euronews, the largest newspaper printers in Europe, this set is just a small fraction of the News Corp empire, which is owned by billionaire media mogul Rupert Murdoch. Over the course of the 15-minute video installation we witness the making of 60,000 newspapers. In an attempt to question and reduce its size and power the factory is portrayed in a series of details.
Cinematography: Jack McCombe
Sound Design: Filip Degernäs
Selected for the RSA New Contemporaries